If you're looking to indulge in a little self-care, there's nothing quite like treating yourself to a luxurious spa day. But what if you could bring that same level of pampering and relaxation to your own home? With the right body exfoliator, you can do just that. In this article, we'll explore some of the best luxury body exfoliators on the market, so you can enjoy a spa-like experience right in your own bathroom.
This post may contain affiliate links. This means I will earn a commission if you purchase through my link, at no extra cost to you. Please read the full disclosure here.
What is Body Exfoliation?
Before we dive into our list of luxury body exfoliators, let's take a moment to discuss what body exfoliation actually is. Essentially, exfoliation is the process of removing dead skin cells from the surface of your skin. This not only helps to keep your skin looking bright and healthy, but it can also help to prevent ingrown hairs and other skin irritations.
There are a few different methods of body exfoliation, including physical exfoliation (using a scrub or brush), chemical exfoliation (using products containing acids like AHAs or BHAs), and enzymatic exfoliation (using products containing enzymes to dissolve dead skin cells). The method you choose will depend on your skin type and personal preference.
Top Luxury Body Exfoliators for a Spa-Like Experience
Now that you know a little bit more about body exfoliation, let's dive into our list of the top luxury body exfoliators.
1. Nécessaire The Body Exfoliator
This body exfoliator from Nécessaire is a fan favorite for good reason. It uses both physical and chemical exfoliants (including glycolic and lactic acids) to gently slough away dead skin cells and leave your skin feeling soft and smooth. Plus, it has a delicious, subtle scent that will make you feel like you're at the spa.
2. Susanne Kaufmann Detox Oil Scrub
If you're looking for a body exfoliator that's both luxurious and eco-friendly, look no further than Susanne Kaufmann's Detox Oil Scrub. Made with all-natural ingredients like apricot kernels and sesame oil, this scrub is gentle on both your skin and the environment.
3. Jo Malone London Geranium & Walnut Body Scrub
For a truly indulgent spa-like experience, try the Geranium & Walnut Body Scrub from Jo Malone London. Infused with the brand's signature fragrance, this luxurious scrub uses walnut shells to buff away dead skin cells and leave your skin feeling silky smooth.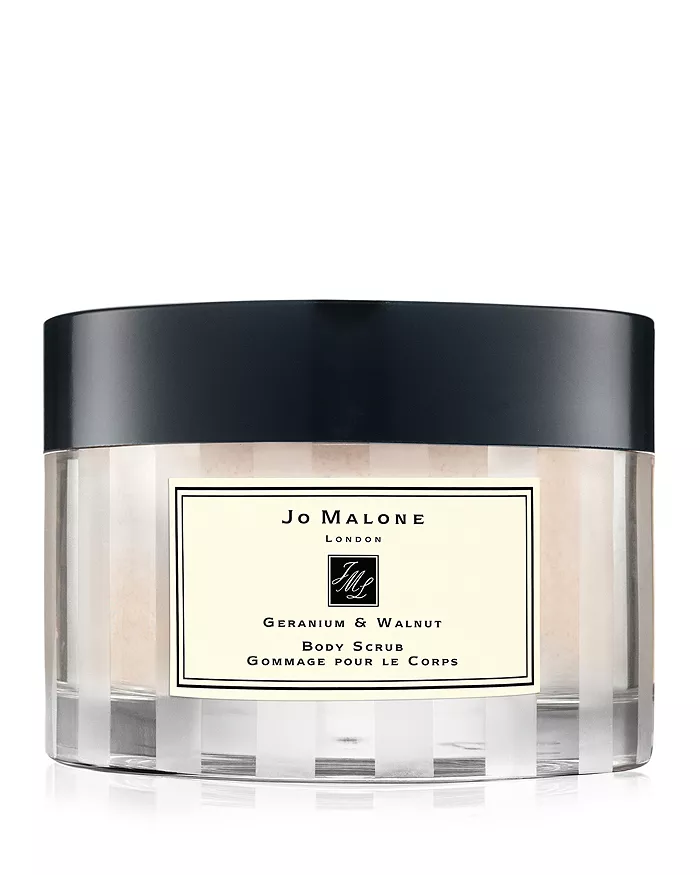 4. Ouai Scalp & Body Scrub
Don't forget about your scalp when it comes to exfoliation! Ouai's Scalp & Body Scrub is a multitasking wonder that uses sugar crystals and probiotics to exfoliate your scalp and body. Plus, it has a refreshing scent that will leave you feeling invigorated.
Conclusion
If you're looking to tackle hyperpigmentation, be sure to check out our recent post on the best body scrub for hyperpigmentation, featuring the top 8 exfoliators that really work. But regardless of your specific skin concerns, one thing is for sure: a luxury body exfoliator is a must-have for anyone looking to elevate their at-home spa game. With a variety of physical and chemical exfoliants to choose from, there's an option out there that will leave your skin feeling soft, smooth, and pampered. So go ahead, indulge a little – you deserve it!