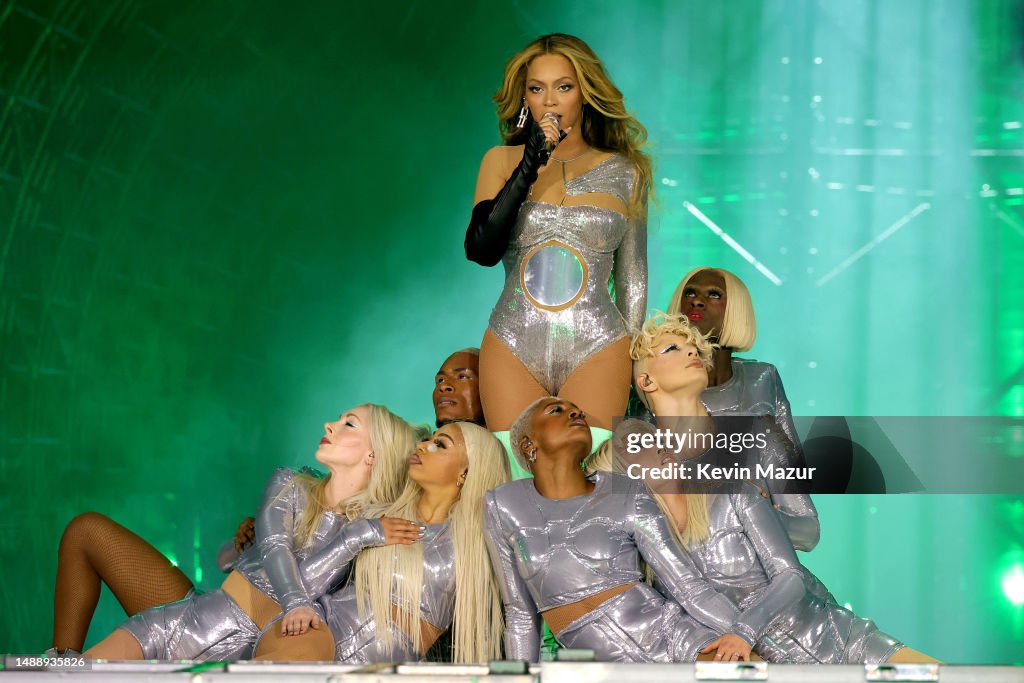 Are you looking to channel your inner Beyoncé with a Renaissance-inspired outfit for her upcoming concert tour? Look no further! In this article, we will take a closer look at Beyoncé's iconic Renaissance-inspired looks, and provide you with some tips and outfit ideas to help you achieve a similar style.
This post may contain affiliate links. This means I will earn a commission if you purchase through my link, at no extra cost to you. Please read the full disclosure here.
Introduction
Beyoncé is known for her iconic style, and her ability to effortlessly blend different eras and fashion styles. One of her most iconic fashion moments was when she channeled her inner Renaissance queen and rocked a series of stunning outfits that were fit for royalty. From intricate corsets to billowing sleeves and delicate lace, Beyoncé's Renaissance-inspired looks were a true work of art.
The Renaissance Style
Before we dive into the outfit ideas, let's take a closer look at the Renaissance style. The Renaissance was a period in European history that lasted from the 14th to the 17th century. It was a time of great cultural, artistic, and scientific innovation, and this was reflected in the fashion of the time.
Renaissance fashion was characterized by rich fabrics, elaborate embroidery, and intricate details. Women's fashion was marked by a fitted bodice, which was often accompanied by a skirt that flowed out in a cone shape. Sleeves were often full and puffed, and the overall look was one of opulence and grandeur.
Beyoncé's Renaissance Looks
Now that we have a better understanding of the Renaissance style, let's take a closer look at Beyoncé's Renaissance-inspired outfits.
The Regal Gown with a Contemporary Twist:
For a truly show-stopping ensemble, consider donning a regal gown that exudes power and grace. Look for dresses with opulent fabrics such as velvet or silk, adorned with intricate embroidery or beading, reminiscent of Renaissance craftsmanship. To give it a modern twist, choose a gown with a plunging neckline or a high slit that adds a touch of contemporary allure. Complete the look with statement jewelry, like chandelier earrings or a bold necklace, fit for a queen.
Corsets and Statement Skirts:
Channeling the spirit of Renaissance fashion, corsets paired with elaborate skirts can make a dramatic impact. Opt for a beautifully embellished corset that cinches the waist and accentuates your curves, and then pair it with a voluminous tulle or brocade skirt. This combination highlights both the sophistication of the past and the boldness of the present. Add some modern flair with strappy stilettos or embellished boots.
Refined Ruffles and Lace:
Embrace the romantic side of the Renaissance with outfits featuring refined ruffles and delicate lace. Look for blouses or dresses with cascading ruffles along the neckline or sleeves, which evoke a sense of femininity and grandeur. Lace detailing adds an ethereal touch, enhancing the overall charm of the ensemble. Pair these outfits with elegant heels and a chic clutch to complete the look.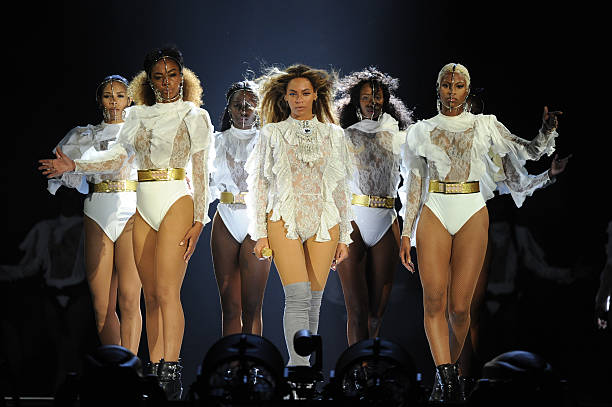 Power Suits with Renaissance Elements:
For a bold and empowering Beyoncé-inspired outfit, consider a power suit infused with Renaissance elements. Opt for a tailored blazer and pants in luxurious fabrics such as brocade or jacquard, which were prominent during the Renaissance period. To modernize the look, choose vibrant colors or metallic finishes. Pair the suit with a statement belt to accentuate your waist and add a touch of glamour.
How to Channel Your Inner Beyoncé
Now that we have seen some of Beyoncé's iconic Renaissance-inspired looks, let's talk about how you can channel your inner queen and rock a similar style.
1. Start with a Fitted Bodice
One of the key elements of Renaissance fashion is a fitted bodice. This can be a corset or a dress with a fitted waist. Look for pieces that have intricate embroidery or lace detailing to add a touch of opulence.
2. Embrace Billowing Sleeves
Billowing sleeves are another hallmark of Renaissance fashion. Look for tops or dresses with sleeves that are full and puffed to add drama to your outfit.
3. Choose Rich Fabrics
Renaissance fashion was all about opulence, so choose fabrics that are rich and luxurious. Velvet, brocade, and silk are all great options.
4. Add Intricate Details
Elaborate embroidery, lace, and beading were all popular in Renaissance fashion. Look for pieces with these details to add a touch of grandeur.
5. Go for a Flowing Skirt
A flowing skirt is a must-have for a Renaissance-inspired outfit. Look for skirts that flare out in a cone shape, and pair them with a fitted bodice for a classic look.
6. Accessorize with Jewels
Jewelry was an important part of Renaissance fashion, so don't be afraid to add some sparkle to your outfit. Look for statement pieces, like chandelier earrings or a bold necklace, to complete your look.
7. Finish with Bold Hair and Makeup
To really channel your inner Beyoncé, finish your outfit with bold hair and makeup. Think dark, smoky eyes and a bold lip, paired with a dramatic hairstyle like a braided crown or voluminous curls.
Conclusion
Beyoncé's Renaissance-inspired outfits were a true work of art, and it's easy to see why they have become so iconic. By following these tips and outfit ideas, you too can channel your inner queen and rock a similar style. If you're lucky enough to have tickets to Beyoncé's upcoming Renaissance concert, embrace opulent fabrics, intricate details, and billowing sleeves, and finish your look with bold hair and makeup for a truly Renaissance-inspired outfit.