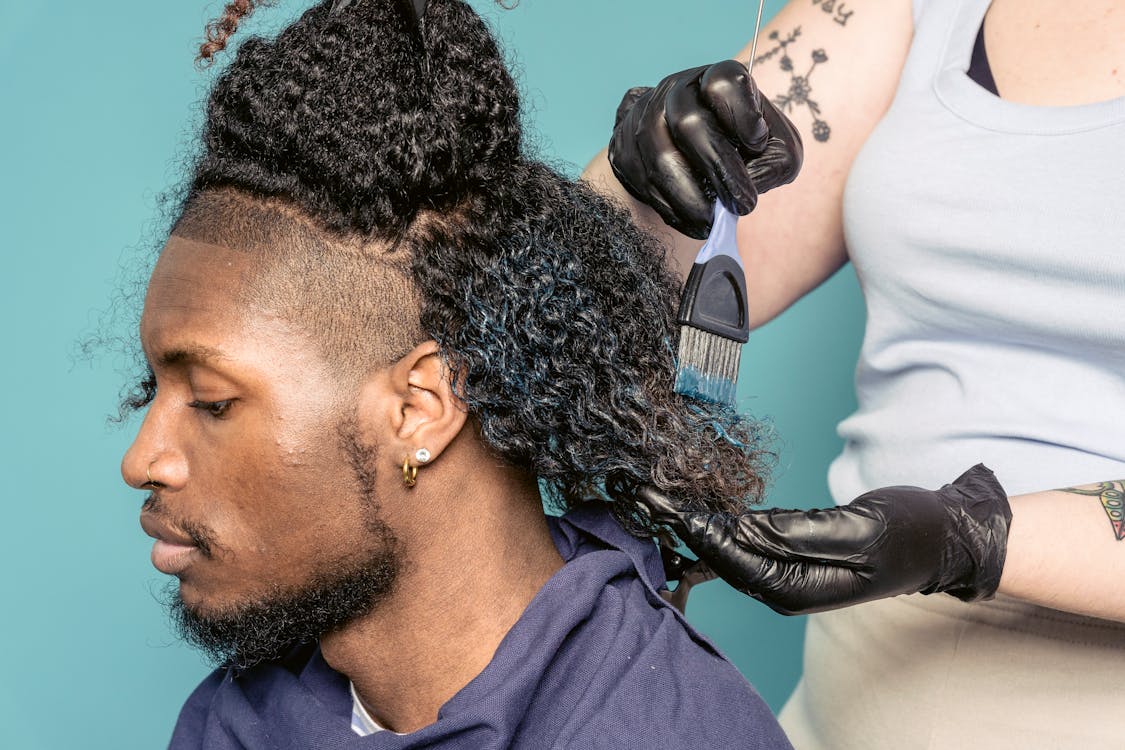 At a time when synthetic dyes dominate the hair coloring market, many people are rediscovering the charm of natural hair colors. Not only are these colors gentle on the hair and scalp, but they also offer a unique, nuanced beauty that cannot be achieved with artificial pigments.
In this article, we will explore the world of natural hair colors, their benefits, and how you can use them to enhance your hair's beauty.
This post may contain affiliate links. This means I will earn a commission if you purchase through my link, at no extra cost to you. Please read the full disclosure here.
The Benefits of Natural Hair Colors
One of the most significant advantages of is their gentleness on the hair and scalp. Synthetic dyes often contain harsh chemicals that can strip the hair of its natural oils, leaving it dry and brittle. In contrast, natural hair colors contain pigments derived from plants, herbs, and fruits that nourish and condition the hair, making it healthier and more lustrous.
Another benefit of is their ability to provide a range of shades and hues that are unique and nuanced. Since natural pigments vary depending on the source and processing method, no two shades are the same, giving you a personalized, one-of-a-kind look that cannot be replicated.
Types of Natural Hair Colors
There are several types of natural hair colors, each with its unique properties and benefits. Here are some of the most popular ones:
Henna
Henna is a plant-based dye that has been used for centuries to color hair and skin. It contains a pigment called lawsone, which binds to the hair shaft, creating a semi-permanent color that can last up to six weeks. Henna is available in a range of shades, from red to brown to black, depending on the processing method.
Indigo
Indigo is a plant-based dye that produces a blue-black color when combined with henna. It is an excellent option for people who want a darker shade without using synthetic dyes.
Cassia
Cassia is a plant that produces a yellow-gold dye that can add shine and gloss to the hair. It is also a natural conditioner that can strengthen the hair and prevent breakage.
Black Walnut
Black walnut is a natural dye that produces a rich, dark brown color. It can be used alone or combined with henna for a darker shade.
Using Natural Hair Colors
Using natural hair colors is relatively easy and can be done at home. Here are some basic steps to follow:
Choose based on your desired shade and your hair's current color.
Mix the natural hair color according to the instructions on the package.
Apply the color to clean, dry hair, starting at the roots and working your way down to the ends.
Cover your hair with a shower cap or plastic wrap and leave the color on for the recommended time.
Rinse the color out thoroughly with cool water and condition your hair as usual.
Conclusion
In conclusion, natural hair colors are an excellent alternative to synthetic dyes. They are gentle on the hair and scalp, provide a range of unique shades and hues, and can be used at home with ease. Whether you are looking for a subtle change or a dramatic transformation, natural hair colors can help you achieve your desired look while maintaining the health and integrity of your hair.