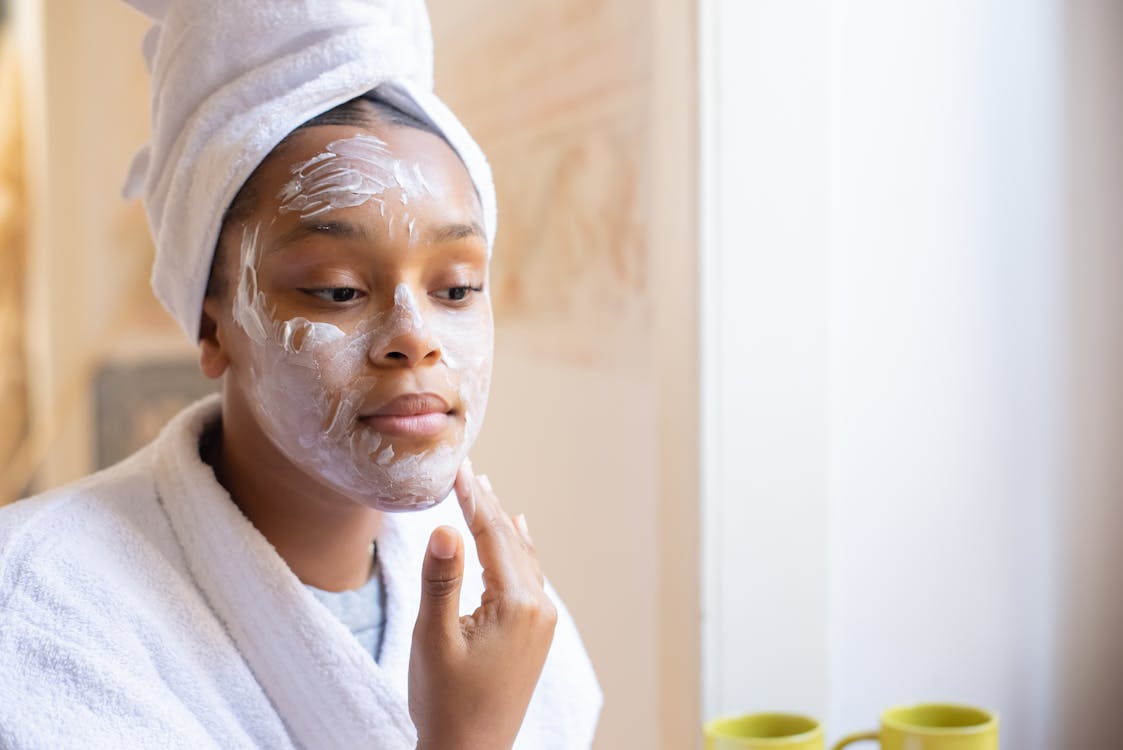 Black skin is unique, and as such, requires special care to maintain its health and beauty. One crucial aspect of skin care for black skin is moisturizing. Moisturizers not only hydrate the skin but also create a barrier that locks in moisture, helping the skin stay supple, smooth, and youthful-looking. However, simply slathering on a single moisturizer may not be enough for black skin, which often needs more than one layer of hydration. In this article, we will explore how to layer moisturizers for better results on black skin.
Start with a lightweight moisturizer
The first step in layering moisturizers is to start with a lightweight moisturizer. This helps to hydrate the skin without clogging pores or making the skin feel greasy. Look for a moisturizer that contains humectants like hyaluronic acid, glycerin, or aloe vera, which draw moisture from the environment into the skin. One of the best moisturizers for black skin is the Epara Lightweight Hydrating Lotion, which is specifically designed for melanin-rich skin. Apply a thin layer of lightweight moisturizer to your face, neck, and chest.
Follow up with a heavier moisturizer
Once you've applied the lightweight moisturizer, it's time to follow up with a heavier moisturizer. Look for a moisturizer that contains emollients like shea butter, cocoa butter, or jojoba oil, which help to seal in moisture and keep the skin soft and supple. The Black Girl Sunscreen Moisturizing Sunscreen Lotion is a great option as it contains shea butter and avocado oil. Apply a thin layer of the heavier moisturizer on top of the lightweight moisturizer, focusing on any areas of the skin that feel particularly dry.
Use a facial oil to lock in moisture
To further lock in moisture, consider using a facial oil as the final step in your moisturizing routine. Facial oils are often high in antioxidants, vitamins, and essential fatty acids that nourish and protect the skin. Look for oils like argan, rosehip, or marula, which are non-comedogenic and absorb quickly into the skin. A good option for black skin is the Urban Skin Rx Super C Brightening Serum, which contains marula oil and vitamin C. Apply a few drops of the facial oil to your fingertips and gently press into your skin, focusing on any areas that feel dry or tight.
Don't forget the sunscreen
No skincare routine is complete without sunscreen. Sun damage can cause hyperpigmentation, premature aging, and even skin cancer, so it's important to protect your skin from harmful UV rays. Look for a sunscreen that is specifically formulated for black skin, as these products often contain ingredients that help to minimize the appearance of hyperpigmentation. One of the best moisturizers for black skin with SPF is the Black Girl Sunscreen Broad Spectrum SPF 30, which not only protects against sun damage but also contains moisturizing ingredients like jojoba and avocado oil.
Conclusion
In conclusion, layering moisturizers is an effective way to hydrate and protect black skin. By using a combination of lightweight and heavier moisturizers, facial oils, and sunscreen, you can create a skincare routine that caters to the unique needs of black skin. With regular use, your skin will look and feel healthy, radiant, and youthful. For more options, check out our list of 29 of the best moisturizers for black skin on both the face and body.